Properties In Your Area
Gain access to our database of real estate deals and choose properties and projects within your preferred field of work and location. Whether you're a seasoned construction veteran or a first-timer, we have opportunities for you.
Get To Work Quickly
Find deals easily within our database and quickly close on them. Our process is hassle and stress free, letting you focus on what's really important – investing in and working on the deals you're interested in.
Work With The Pros
Our team of experts has over 50 years of combined real estate experience across all fields – Realtors, brokers, buyers, sellers, flippers, investors, refurbishers, property managers – covering single-family homes to multi-family units.
A Few Properties From Our Team…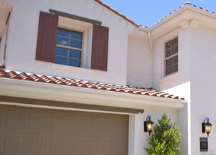 Some of Our Work
We take pride in our work. Improving communities, one house at a time.
"They cam through, helped me out through a tough time, and were very professional. They made sure that I didn't fall on the foreclosure or hurt my credit. They were able to sell the home for me on a short sale and everything went nice and smooth."
Mario
"They came in and they did an awesome job! They gave me a price that I needed. They did everything that they promisd that they'd do. I got a great deat, paid off my mortgage, and moved on. Highly recommended!"
Linda
"We've been realtors for 20 years and we've run across all kinds of people, and this team did everything they said they were going to do, permofed the way they said they were going to perform, and give the quality work they promised. I recommend you work with them."
Deb & Steve
"My experience has been a pleasure because they actually do what they say they're gonna do. I've sold them real estate, we've done financial transactions, real estate has been exchanged - everything as planned!"
CHARLIE
"It was cash, it was quick. There was no home inspection. They looked at the property and they knew what they wanted to do. We closed very quickly. It was a really good experience, smooth and easy, I definitely recommend them."
Peggy
Groombridge land is agricultural land which has potential for development. Groombridge is located on the edge of west Kent, some seven kilometers to the west of Tunbridge Wells. Groombridge is notable for the unspoilt nature of The Green and its enclosure by groups of...
read more
calling all investors
If you're interested in wholesale deals, partnerships or investment opportunities please contact us. Work with the pros and easily find great deals that fit your projects, clients, and budget.